Building classes can be difficult to understand, especially if you are not familiar with the specifications and other buildings in your town on Long Island. In this post, we will break down the different types of building classes and what they mean for you as a business owner or CEO. We hope this information will help clear up any confusion and make it easier for you to decide which type of building is right for your needs.
What is a Class A commercial building?


The newest and most up-to-date office buildings in the area are classified as Class A property. The majority of new high rises in a city's financial district are considered Class A. These structures generally have excellent construction, fantastic site, first-class management, high parking ratios, reliable HVAC, and a number of aesthetic advantages (i.e. lobbies, cafes, valet, etc.)
You'll find a lot of Class A buildings in metropolitan areas such as Long Island City, Garden City, Melville, and Lake Success. Class A buildings are typically occupied by the largest local and national companies.
What is a Class B commercial building?


Class B buildings are typically around ten to twenty years old and have a fair to good visual appeal. They are usually well located, with a significant amount of on-site parking, functional HVAC systems, and decent quality management.
Most Class B structures are four stories or less, although their sizes vary considerably. In many situations, repairs to a Class B facility may upgrade it back to Class A status.
Class B office space is generally 50% occupied by businesses in the first year after it becomes available. The people who lease space in these buildings are usually a step below their counterparts in Class A buildings. They may be smaller businesses, divisions of larger companies, or government entities.
What is a Class C commercial building?


Class C properties are generally much older than the other two classes, often exceeding twenty years old. In order to compete with newer buildings, these structures need substantial renovation or improvements.
Class C buildings are often one or two stories and have the lowest ceilings of any commercial building class. They also typically have the fewest number of parking spaces per square foot. The areas around these buildings are not as desirable as those surrounding Class A and B properties.
Many times, businesses that occupy Class C office space are using the building as a transitional base. They may be new companies or startups that haven't yet expanded into larger properties. In addition, some tenants like to use the lower rents to test out a potential location before committing to renovations and long-term tenancy.
Other Helpful Tips For Choosing a Building Class


Because commercial real estate on Long Island can vary significantly from one city to the next, classes can be subjective. A Class A property in Mineola, for example, might be a Class B facility in a larger, more urban area like Long Island City. Although these classifications generally refer to office buildings, they can also refer to apartment buildings, retail spaces, and multifamily housing. Regardless of the property category, Class B and C structures are frequently sold at higher cap rates to offset the greater expenses for repairs and maintenance (R&M).
How can I see examples of Class A, B, and C commercial buildings?


You can use our search tool to find a building based on any of your desired specifications, whether it's amenities or the type of building class. To see the difference in classes for yourself, you can type in "Class A," "Class B," and "Class C" into the search to see examples of each!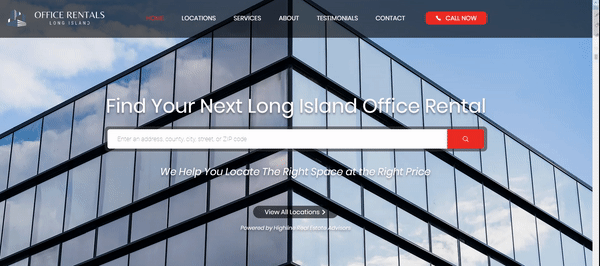 Need help picking a commercial building class?
Office Rentals Long Island can help connect you with a trusted local expert to help you pick the right commercial property class for your business. Contact us today to try our building survey, which we will use to schedule tours and showings based on the needs of your business.